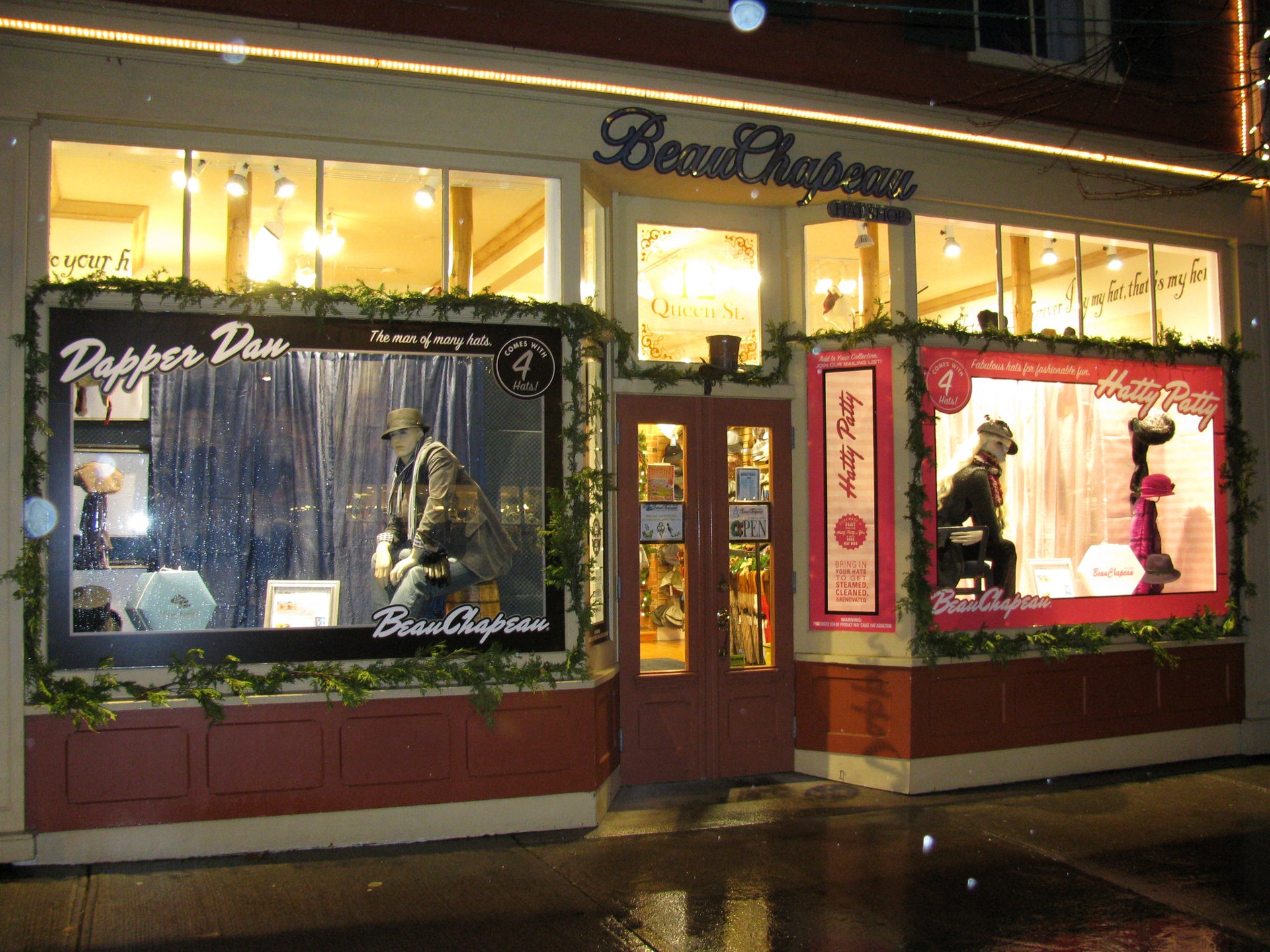 A Hat and its Toy
'What would a toy be without its signature hat ?'   Perhaps one of the most famously accessorized toys in history is Mr. Potato Head® .  Introduced in 1952, Mr. Potato Head®  consisted of facial features and hats which had plastic tines that could be pushed into any vegetable. In 1966, Mr. and Mrs. Potato Head met, fell in love, and they both evolved into the plastic potato couple we know today.  His signature Bowler hat gives him personality while some of his accessories include a fedora, cowboy hats, and baseball caps. Mrs. Potato Head  is adorned by many dress hats in various shapes and colours.
World renowned, childhood author Dr. Suess®, created the Cat in the Hat® back in 1957. The Cat's infamous striped top hat goes everywhere he does, and seems to be an accomplice in his shenanigans. So well loved is the Cat's Hat that it has been seen on action figures and plush toy versions of the character since the very beginning.  Apparently this cat 'can't think without his hat'.
Men and boys like to emulate strong masculine figures and no one embodied these characteristics more than the Lone Ranger®.  During the 1950's and 60's his mask and cowboy hat gave him a mysterious and rugged appeal. The demand was quickly noticed and action figures, his hat, gun, holster, and rope were sold by the thousands. 
"High Ho Silver Away !"
And finally there is Barbie® & Ken®, possibly the ultimate fashion chameleons. Their looks have changed to reflect the times and over the years they've developed quite a   wardrobe. Barbie® was quick to discover that a hat finishes any outfit with style. From a newsboy cap to a 'One of a Kind' hat for the Derby she has always been well dressed and on the leading edge of fashion, her hat-wearing,sharp-dressed man not far behind
Just like in real life, a toy can transform his or her persona with a simple change of the hat; Barbie® & Ken® have proven that time and time again.  When dressed in a fantastic hat for the races or a newsboy cap for cruising in the pink Corvette®, hats change our look as quick as Mr Potato Head® can change facial features.
Recognition :
IMAGE1 : Mr & Mrs Potato Head from Toy Story 3  - Disney ®
IMAGE2 : Original Mr Potato Head  - Hassenfeld Bros. 1952
IMAGE3 : The Cat in the Hat - by Dr. Seuss®
IMAGE4 : The Lone Ranger Audio Book - by Radio Spirits
IMAGE5 : Lone Ranger action figure - by Marx Toys 1970
IMAGE6 : Kentucky Derby Barbie® - Mattel Inc. 2000
© Kevin Neufeld and BeauChapeau.com 2016. Unauthorized use and/or duplication of this material without express and written permission from this site's author and/or owner is strictly prohibited. Excerpts and links may be used, provided that full and clear credit is given to Kevin Neufeld and BeauChapeau.com with appropriate and specific direction to the original content.