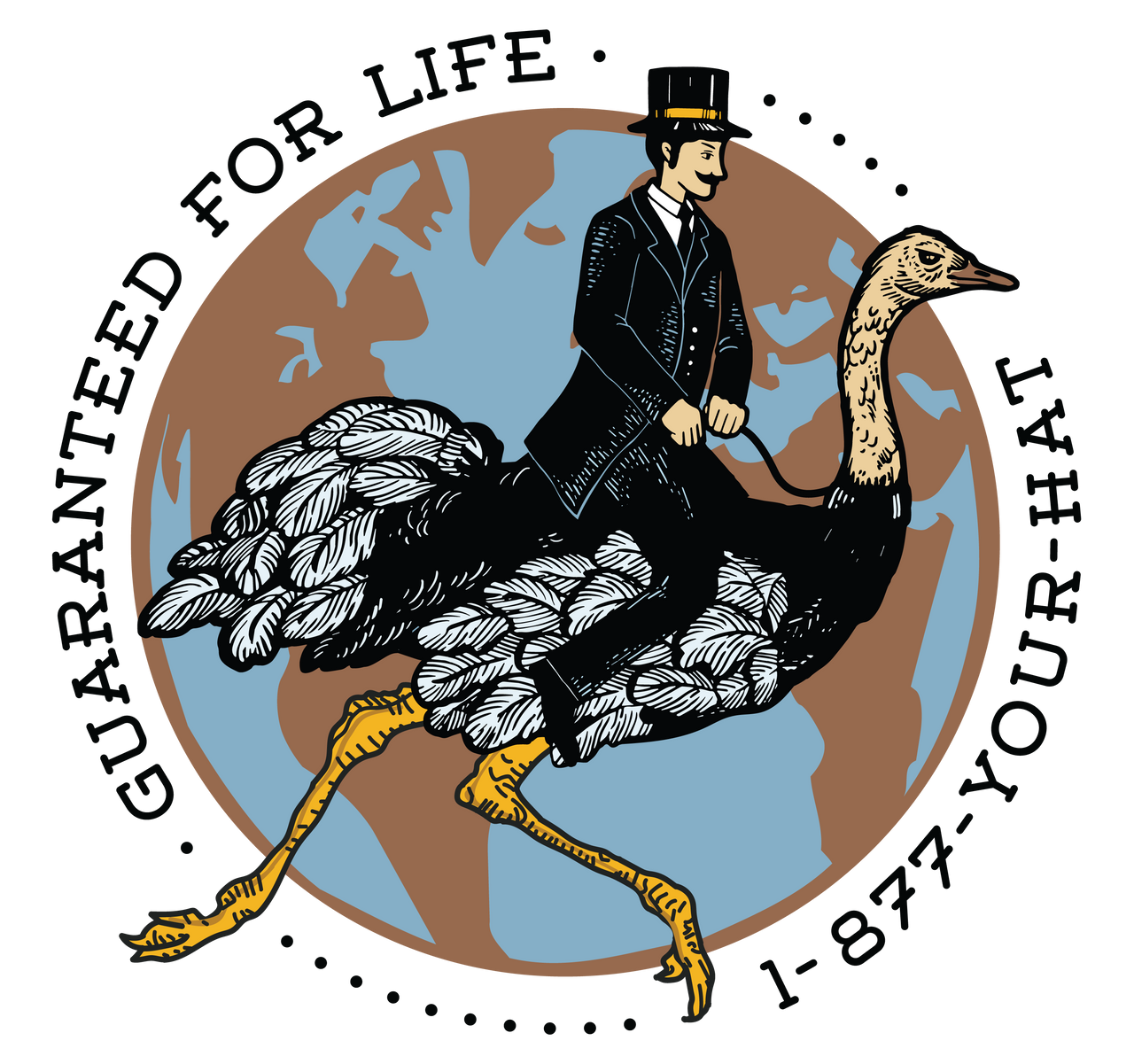 A fine hat is an investment
At BeauChapeau, we want you to be confident in your investment and ensure that your hat looks just as good in five years as it does today. For selected styles, we guarantee that they will hold up for years to come, or else, we will repair or replace it. These styles are noted on the applicable product pages on our website, and by a special hang tag or inner label.
How does it work?
We inspect each Guaranteed hat to make sure that it is free from manufacturer's defects and will withstand daily wear and tear. If your hat should happen to wear out, simply return it to us and we will be happy to repair or replace it free of charge.
These hats are guaranteed for life against any manufacturer's defect resulting from normal and reasonable wear and tear. That includes anything from a torn seam to a loose band.
Your hat is not guaranteed against staining, discolouration, fading, mis-shaping resulting from improper storage or packing, or any damages resulting from mistreatment.
To replace your Guaranteedhat simply bring it into our store or call us to get a Return Authorisation Code (for shipping). If the defect is covered under the guarantee we will repair or replace the hat free of charge. If a replacement hat is issued it will be of the same style, colour, and size of the original. Please note, some companies will change their styles and fabrics from season to season. If the exact same hat is no longer available, the closest style and colour will be selected.
Shipping costs to and from BeauChapeau, as well as any applicable duty and taxes, are the responsibility of the customer.This guarantee has no cash value, isnon-transferable, and is offered at the discretion of BeauChapeau Hat Shop Inc.